What To Do On The Long, Long Drive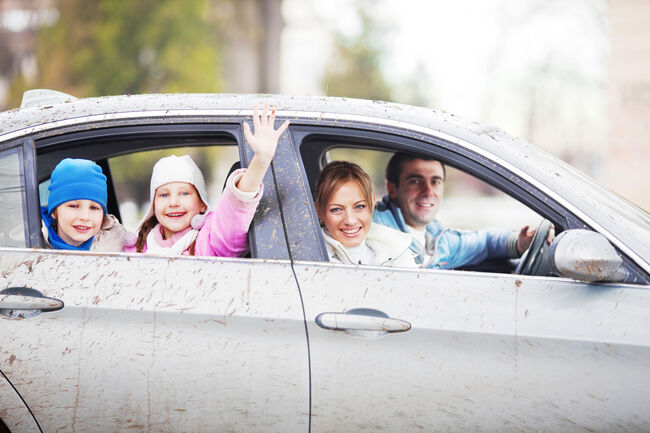 BOSTON, Mass (WBZ-AM) — It's the day before Thanksgiving, and for many of us, that means many hours in the car with the kids.
(Cue mass recoiling in horror.)
But this is not necessarily a bad thing.
Many of my family's happiest times were spent together in the car on long trips. As the kids grew into teenagers, chauffeuring them around proved to be a perfect time for heart-to-heart chats, or, when their friends were along for the ride, instructive eavesdropping.
You'd be amazed how invisible you can be to a carload of teens intent on gossiping among themselves – if you keep your mouth shut.
Anyway, for those of you wondering how you're going to survive the turnpike stall-and-crawl today, the answer is simple – games.
Yes, you could just crank up the videos and monotonize the kids, but what fun is that?
You can easily go online and come up with dozens of amusing family car games to play. Among my favorites: the license plate game, where each participant writes down the names of each state they spot until the winner spies all fifty of them.
For shorter trips where you're not likely to get beyond a handful of states, try the geography game, where the first player picks a letter, then each passenger adds another letter until a place name is spelled.
The first player unable to add on gets a point, and when you reach a certain number of points, you're eliminated.
One problem with spelling and definition games is the need for a dictionary to settle disputes.
Car games are about avoiding fights, not creating them.
Whichever game you choose, remember this – they don't stay young for long.
Enjoy it now, before all they want to do is stare out the window and listen to Marilyn Manson.
You can listen to Keller At Large on WBZ News Radio every weekday at 7:55 a.m. Listen to his previous podcasts on iHeartRadio.
Listen to Jon's commentary:

Keller @ Large
Jon Keller is a WBZ TV & Radio political analyst.
Read more