How Do You Feel About Trump?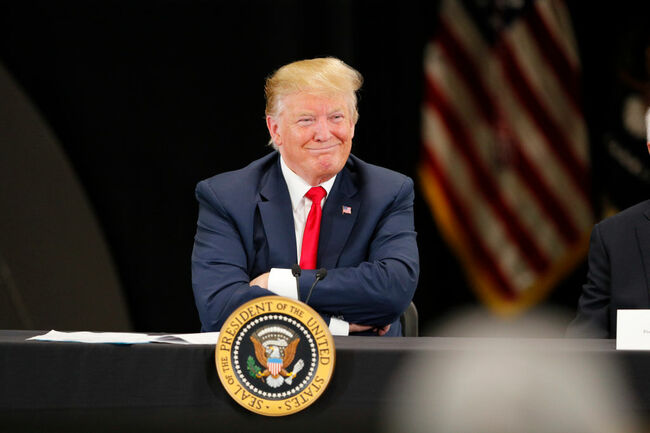 BOSTON (WBZ NewsRadio) — Let's face it, most of us by now have pretty much made up our minds how we feel about President Trump.
The roughly 40% who strongly disapprove of him do so for a range of reasons, including what they see as bad policies, a toxic personality and gutter-level character.
The roughly 25% who strongly approve of him support many of his economic and foreign policies, love his media-bashing and liberal-taunting, and don't care about anything else.
That leaves roughly 30% who somewhat approve or disapprove. Their ambivalence likely reflects less-intense interest in the day-to-day drama.
Amazingly anywhere from five to ten percent of us don't know how we feel about Trump.
Hello?
But it's that 30% of relatively undecided onlookers who are the target audience for today's fireworks over the release of the Mueller report.
If in fact there's more extensive evidence than previously known of Trump campaign interaction with the Russians, will that bother them? The president, his pet attorney general and other allies have worked hard to downplay that angle, with some success.
But the obstruction of justice? That was right out in the open, and even William Barr couldn't spin it away.
Remember, that was what brought Nixon down, not the Watergate break-in itself.
For the 30%, what we learn today will take time to sink in.
And that's fine.
Election day is still more than 18 months away.
You can listen to Keller At Large (@kelleratlarge) WBZ News Radio every weekday at 7:55 a.m. Listen to his previous podcasts on iHeartRadio. 
Listen to Jon's commentary:

Keller @ Large
Jon Keller is a WBZ TV & Radio political analyst.
Read more