The Democrats' Big Debate Blunder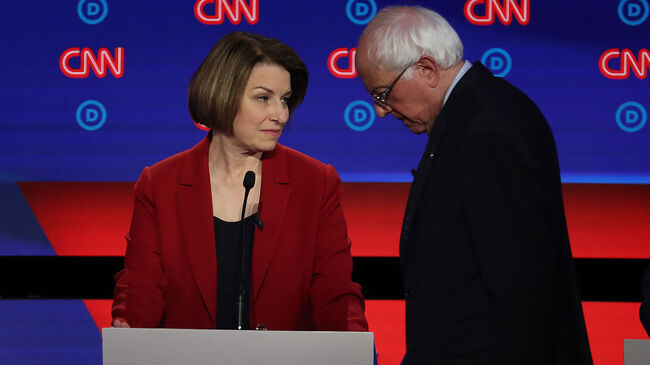 Opinion editorial by WBZ NewsRadio political analyst Jon Keller
BOSTON (WBZ NewsRadio) — I said it when the Democratic debate plan was announced last March and, for once, I was right – the scheme is a political blunder.
If you recall, the first Republican cattle call last time around didn't occur until August 5th. We've had three Democratic debates already, and they've offered up a treasure trove of material for the Trump campaign to pre-emptively attack with.
The line from Democratic Party functionaries last winter was that these debates would be a great opportunity to showcase their wonderful candidates, and if you're a big fan of one of the Democrats already, you likely think that's just what happened.
But you're not the voters the party needs to win over by November of next year.
And it seems to me legitimately undecided voters have seen a party in almost complete disarray, profoundly divided over what to do about basic issues like health care and immigration reform, and entirely unsure about what their party should stand for and how it should market itself to those voters.
There are far too many candidates allowed into these debates.
They are given far too little time to actually debate.
And every segment contains a wealth of sound bites for the Republicans to make hay with down the road.
The best thing the Democrats have going for them is the ugly incompetence of the incumbent.
Instead of leaving the spotlight on that for now while they sort out their differences, they've given him the foils he craves.
I hope the party leaders responsible have political malpractice insurance.
They're going to need it.
You can listen to Keller At Large on WBZ News Radio every weekday mornings at :55 minutes past the hour. Listen to his previous podcasts on iHeartRadio.
Listen to Jon's commentary:

Keller @ Large
Jon Keller is a WBZ TV & Radio political analyst.
Read more