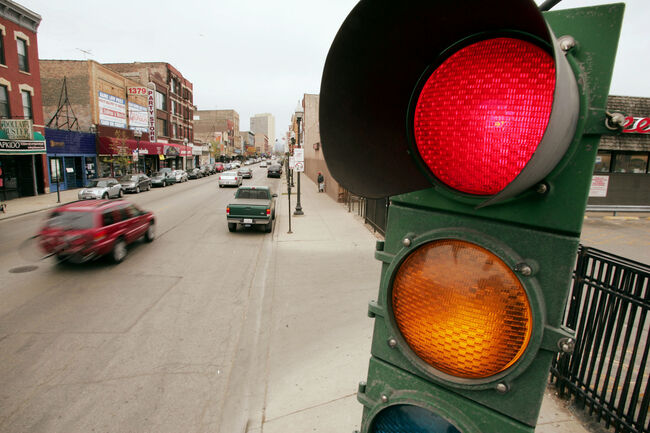 Opinion editorial by WBZ NewsRadio political analyst Jon Keller
BOSTON (WBZ NewsRadio) — As we enter the Labor Day weekend, a lot of us will be on the road. So here's a timely reminder: a red light means stop.
Why state the obvious? 
Because a new study by the American Automobile Association finds close to a thousand people were killed by someone running a red light in 2017, the most recent statistics they have.
That's nearly 300 more per year than a decade ago, and the numbers have been rising.
It's just a fraction of the more than 37,000 overall traffic deaths. But the nature of these fatalities, their total avoidability if people would obey the most basic rule of the road, makes you wonder – what on earth is going on?
AAA experts say they suspect distracted driving is a big part of the problem. Touch screen systems that take your eyes off the road, in-car entertainment gizmos, and of course, smartphones, which really should have a more accurate name.
I suggest "stupid phones."
But while it's tempting to just rail against the technology, at some point we have to talk about the real problem – the mindset of the drivers allowing the technology to turn them into killers.
Running a red light is such an egregious offense, so much worse than the usual speeding and tailgating, it suggests a shocking lack of concern for human life.
If you feel so entitled and are so irresponsible that you cannot manage to care about others on the road – or even yourself – maybe you shouldn't be driving at all. 
In fact, forget about the "maybe."
You can listen to Keller At Large on WBZ News Radio every weekday mornings at :55 minutes past the hour. Listen to his previous podcasts on iHeartRadio.
Listen to Jon's commentary:

Keller @ Large
Jon Keller is a WBZ TV & Radio political analyst.
Read more