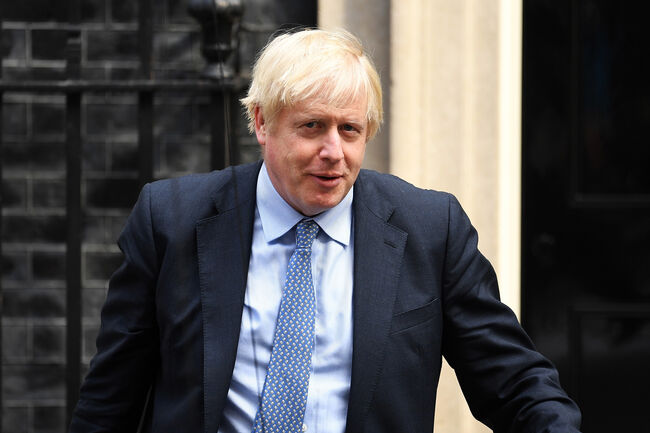 Opinion editorial by WBZ NewsRadio political analyst Jon Keller
BOSTON (WBZ NewsRadio) — From the outside, all sorts of jobs look easy, until you actually try to do them.
Just ask Boris Johnson, the so-called "British Trump," a former journalist turned Member of Parliament who became Prime Minister six weeks ago.
Finally, after many years of railing against the establishment from the outside, Johnson was in position to push through his agenda, most notably the British exit from the European Union known as Brexit.
But so far, Johnson's turn at the top has been a disaster.
All his major initiatives to close the Brexit loop in the past couple of days have been shot down in Parliament.
There have been dozens of defections from his party in protest of his behavior.
Huge crowds have called for his ouster in the streets of London.
In the crazy world of British politics, the next step may be a snap election next month that could remove Johnson from Ten Downing Street before he has a chance to change the drapes.
It all goes to show that agitating for dramatic change from the outside is a whole lot easier than making it happen from the inside.
When you wield power in a democracy, your power is far from absolute. You have to work with others, reach across divides, compromise and find a way to get along with some of the same people you once reviled.
The most successful leaders – Roosevelt and Reagan come to mind – can pull it off.
Lesser men and women cannot.
What's the old proverb: you can catch more flies with honey than with vinegar?
Boris Johnson, Donald Trump and scores of others must have been home sick the day they taught that in class.
And it shows.
You can listen to Keller At Large on WBZ News Radio every weekday mornings at :55 minutes past the hour. Listen to his previous podcasts on iHeartRadio.
Listen to Jon's commentary:

Keller @ Large
Jon Keller is a WBZ TV & Radio political analyst.
Read more