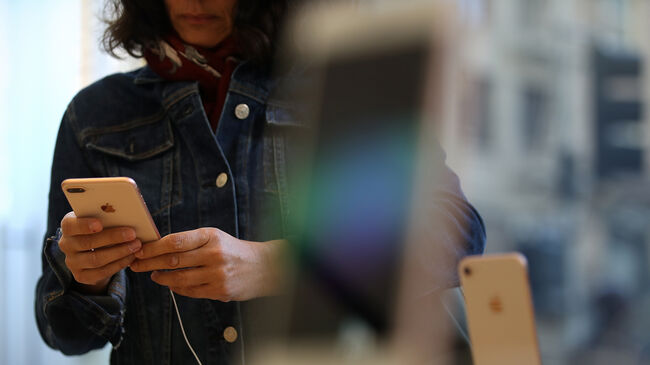 Opinion editorial by WBZ NewsRadio political analyst Jon Keller
BOSTON (WBZ NewsRadio) — Today's the day for the annual Apple iPhone event unveiling its new products, and if you can't quite feel the excitement these events once generated, that may be because there isn't much to feel.
Yes, the tech gadget junkies who line up all night in the cold to be among the first to own the latest gizmo are all worked up. But the frenzied cultural hype that once accompanied these rollouts isn't what it used to be.
New iPhone models are expected to be introduced today, but the experts who follow this stuff don't expect them to fly off the shelves. The iPhone business has leveled off, journalist Kara Swisherwrotelast winter, because "no one upgrades quite as quickly as they did before, [due to] everything from the price tag and being worried about a recession to the simple fact that the new phones don't offer that much more than the old ones."
Apparently, the new iPhones will expand their camera capability, but it's not clear how big the market is for slow-motion selfie videos.
Facial ID recognition will reportedly be enhanced, but remind me, exactly who really wants that?
The onset of the iPhone back in 2007 was a major event, sparking all sorts of changes in the way we interact and do business.
But that has run its course, and the new gimmicks don't seem like must-haves.
So maybe the wealthy geniuses at Apple will devote some time to cleaning up the social mess their products have made, by making them less expensive, addictive and prone to misuse, instead of grabbing for the next big windfall?
I won't hold my breath, and I urge you not to either.
You can listen to Keller At Large on WBZ News Radio every weekday mornings at :55 minutes past the hour. Listen to his previous podcasts on iHeartRadio.
Listen to Jon's commentary:

Keller @ Large
Jon Keller is a WBZ TV & Radio political analyst.
Read more