Kaufman: Kyrie Irving Still As Self-Centered As Ever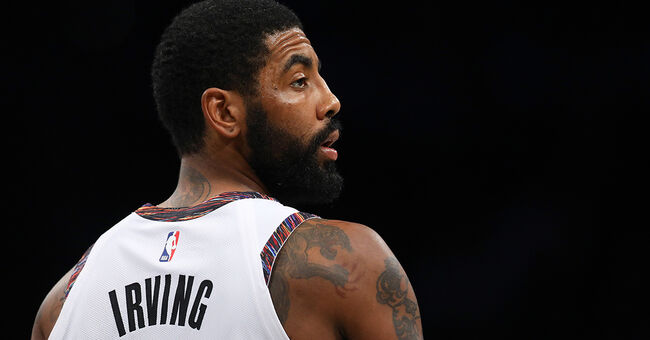 by Adam Kaufman
BOSTON (WBZ NewsRadio) — Hey Celtics fans, remember when Kyrie Irving said Boston needed more talent around him?
Well, now the guard's running his mouth in Brooklyn.
Three games after sitting out two months with a shoulder injury, and in the moments right after missing 15 of 21 shots and playing far worse than any other Net in a loss to the Sixers, Irving said the following:
"We're gonna do the best with the guys that we have within our locker room now. We worry about all the other stuff, in terms of moving pieces and everything else, as an organization, down the line in the summer. Collectively, I feel like we have great pieces, but obviously it's pretty glaring that we need one more piece, or two more pieces, that will complement myself, KD, DJ, GT, Spence. We'll see how that evolves."
Give me a break.
The Nets have proven to be better with Irving out, but his teammates are the problem?
A team that reached the playoffs last year and has gotten worse after adding him?
Oh, and Irving also recently said he'd vote for himself to be an All-Star, despite having only played in 14 games midway through the year.
He's your problem now, Brooklyn.
WBZ NewsRadio's Adam Kaufman (@AdamMKaufman) reports

Adam Kaufman
Adam Kaufman is the morning drive sports anchor and a multimedia journalist for the Marconi Award-winning WBZ-AM NewsRadio 1030. Since joining the station in 2012, he's had the opportunity to cover multiple Super Bowls, Boston Marathons, and...
Read more